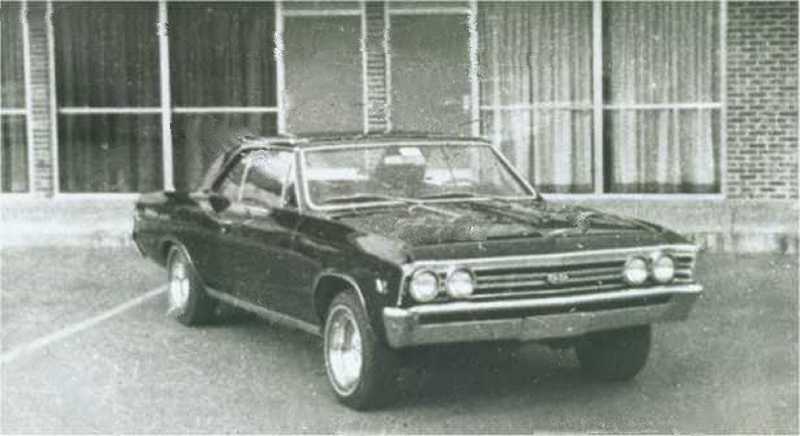 Car was purchased with the help of my parents in December of 1967. I was home on "Christmas vacation break" between basic and advanced training for the U.S. Army. I only got to enjoy the car for a couple of weeks at home before I was off to Fort Sill, OK. for my advanced training. Luckily I was able to take the car with me and drive home to Mission, KS. (suburb of Kansas City) almost every weekend before going to Korea for over a year. During that 13 months the car sat in my parent's driveway with my mother occasionally taking the car out for a drive to keep it loose. Dad was never really into cars but mom enjoyed driving spirited cars.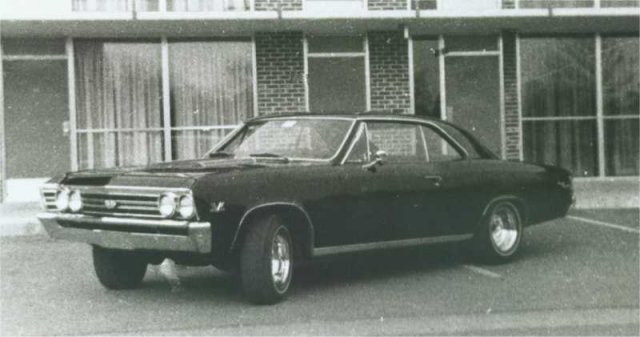 The Tuxedo Black, black bucket seat, 4-speed car had already been modified a bit by the original owner. Engine was the 350 horsepower version of the 396 but had the heads, intake, carburetor, and solid lifter camshaft from a 427/425 horsepower Corvette; previous owner worked at a local Chevrolet dealership and did the work there. Other minor mods were the removal of the red SS stripes along the lower belt line and the addition of chrome reversed wheels and narrow white line tires. I still have the warranty Protect-O-Plate for this car and have been searching for the car for years without luck.

Car was fairly well optioned for the time, L34 engine, M21 4-speed, gauge package, factory 'wood' steering wheel, and 4.10:1 Positraction. About the only thing it didn't have that I'd order now (almost 50 years later) would have been power steering, disc brakes and maybe even air conditioning and power windows.

As is was my "used" car loan cost me $86 a month and I was only making $100 at the time in the Army. My parents were kind enough to help out with some of the payments and insurance while I was away in Korea.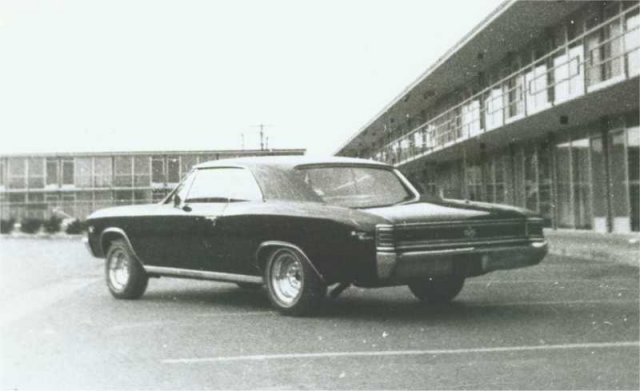 Car had a bit of a nose-up attitude that was popular back in the day.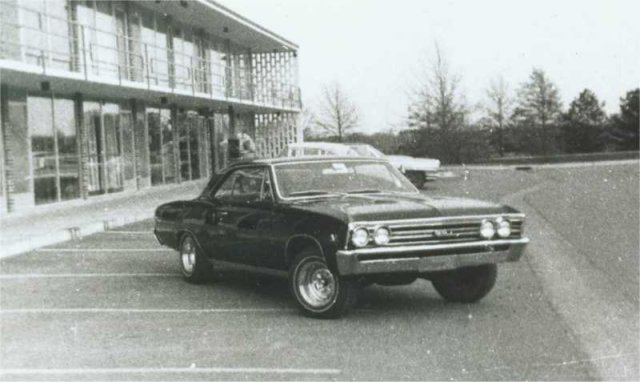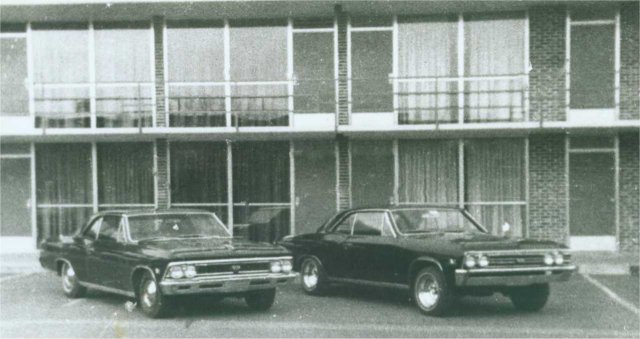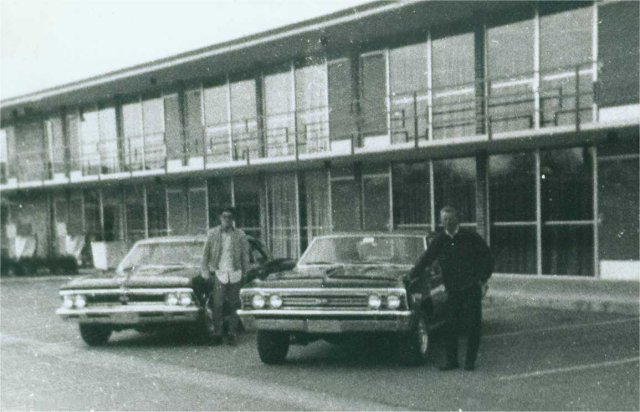 My long time best friend had a Madeira Maroon 1966 Chevelle SS396, 360hp. We were certainly the terror of the local drive ins and cruise spots back then.