Naturally I couldn't leave well-enough alone and the Quadrajet was having some flooding problems so I upgraded the intake and carburetor to an Edelbrock 1401 Performer intake and Edelbrock 1406 carburetor w/electric choke. And, just because I had them laying around from another project, the distributor was swapped out for a Mallory UniLite along with an Accel coil and a set of Taylor wires. Rusty headers of unknown origin and jerry-rigged alternator & power steering brackets were replaced with factory exhaust manifolds and factory correct brackets & braces. Complete exhaust was replaced with new 'X-change' system from Pypes.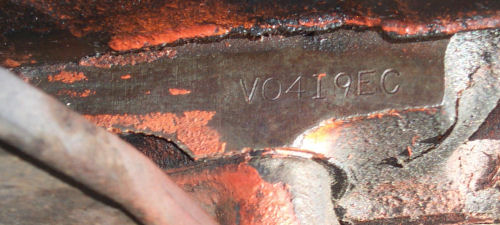 Flint, MI., April 19, 327/275hp w/Powerglide & A.I.R.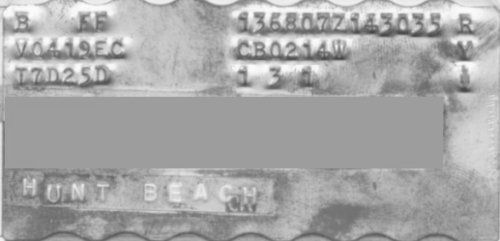 Matching engine code on warranty protect-o-plate card
Line #1
B = Interior Trim Color: Blue
FF = Body Exterior Paint (lower-upper): Marina Blue
136807Z143035 = VIN
13680 ~ Chevelle (13) Malibu V8 (6) 2-Door Sedan Pickup (80)
7 = Year of Production: 1967
Z = Final Assembly Plant: Fremont, CA.
143035 = Sequence Assembly Number: 43,035th Chevelle at Fremont
R = Carburetor Source: Rochester
Line #2
V0419EC ~ Engine Number: Flint, MI. (V), Apr 19 (0419), 327/275 horsepower w/Powerglide, A.I.R. (EC)
CB0214W ~ Rear Axle Number: 3.36 ratio (CB), February 14 (0214), Warren, MI (W)
Y ~ Month of Vehicle Build: May, 1967
Line #3
T7D25D ~ Transmission Number: Powerglide, Toledo (T), 1967 (7), April 25 (D25), Day shift (D).
Options
1
3
1
I
J
K
L
M
N
O
I-1 ~ Power Steering [RPO N40]
K-3 ~ Radio Option [RPO U63]
M-1 ~ Four Season Air Conditioning [RPO C60]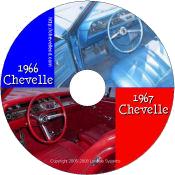 Want more information on 1967 and 1966 Chevelles? Take a test drive of my 1966/1967 Chevelle Reference CD.