1969 Malibu Sport Sedan w/Concours Trim - The 'other' SS
Purchased August 5, 2007 ~ Sold March 1, 2008
Of the 16,956 Malibu Sport Sedans sold in 1969, only 2,022 were ordered with the Concours (RPO ZJ6) trim.
Paint color is Glacier Blue with a Parchment vinyl top.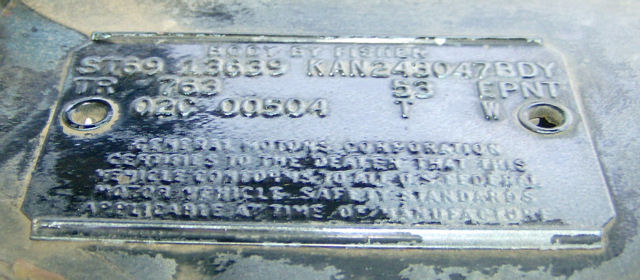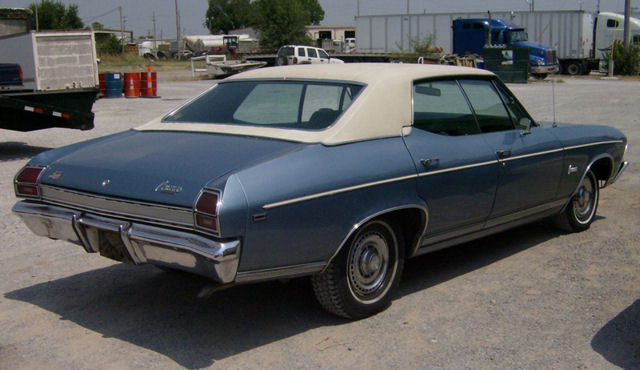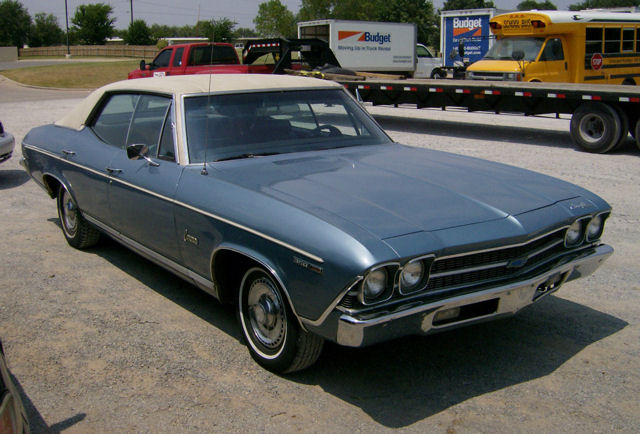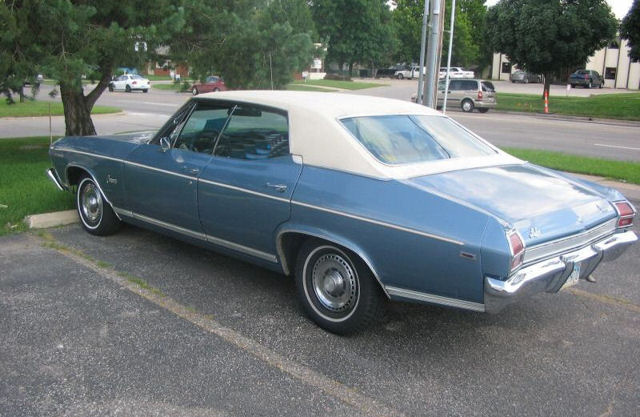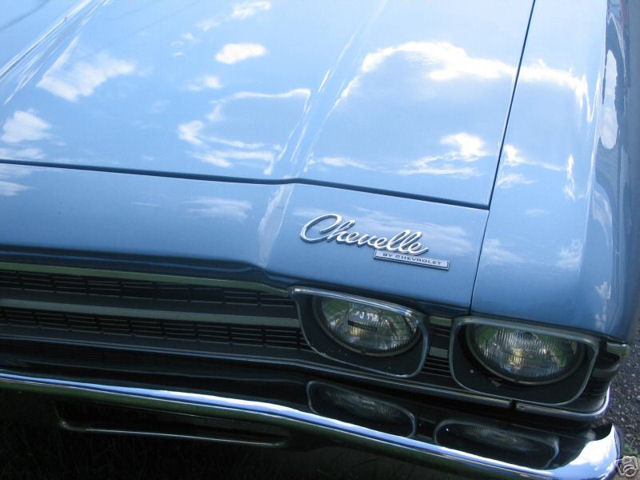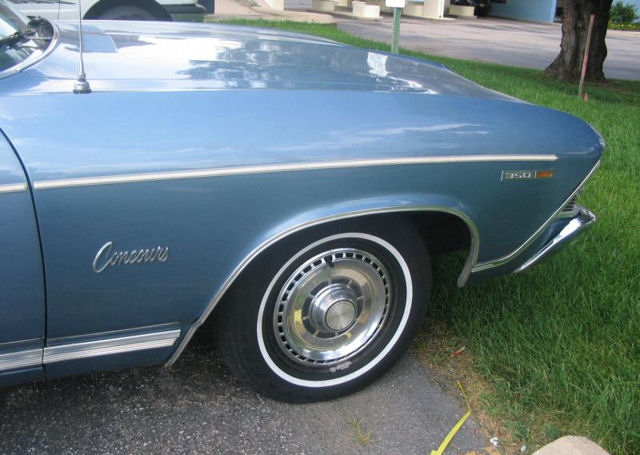 Special Concours script badging was included on the front fenders as well as the trunk.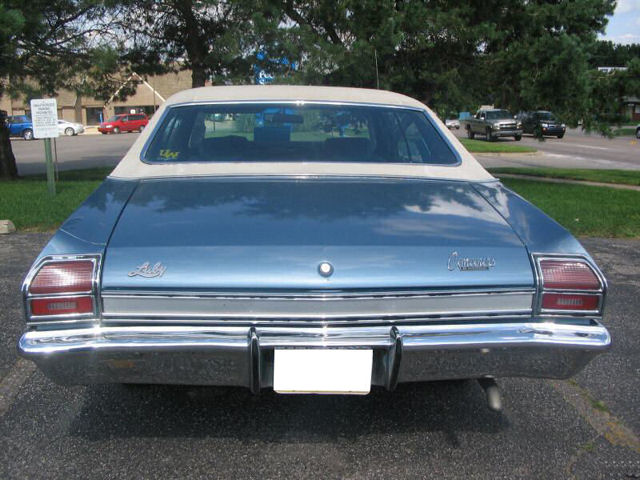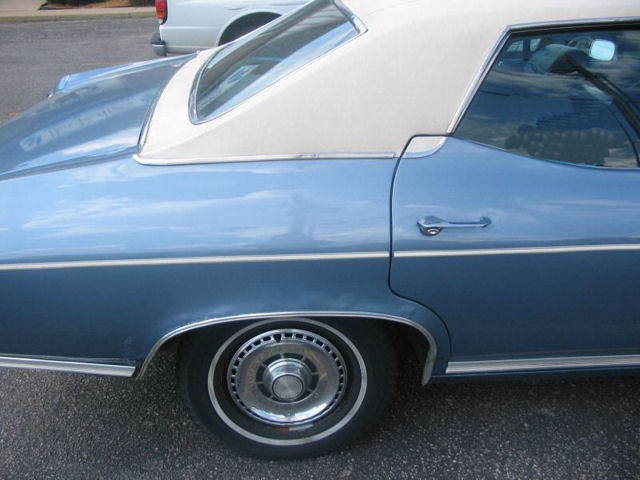 Minor rust bubble around wheel wells. Should be easy to repair.