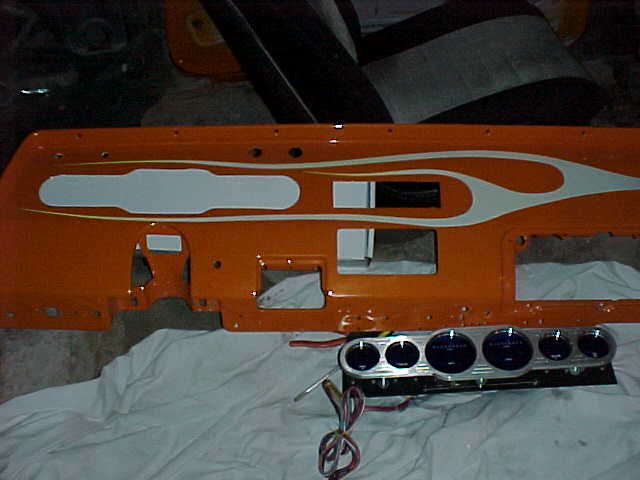 Dash before installation. Note the Dakota Digital gauges and the reshaped radio opening for a standard DIN aftermarket stereo.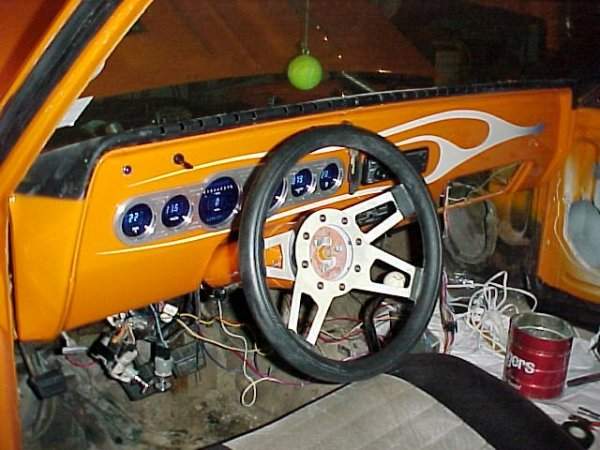 Trial setup and installation of digital gauges. Next stop was the upholstery emporium of Kevin Hamack in Duncan, Oklahoma.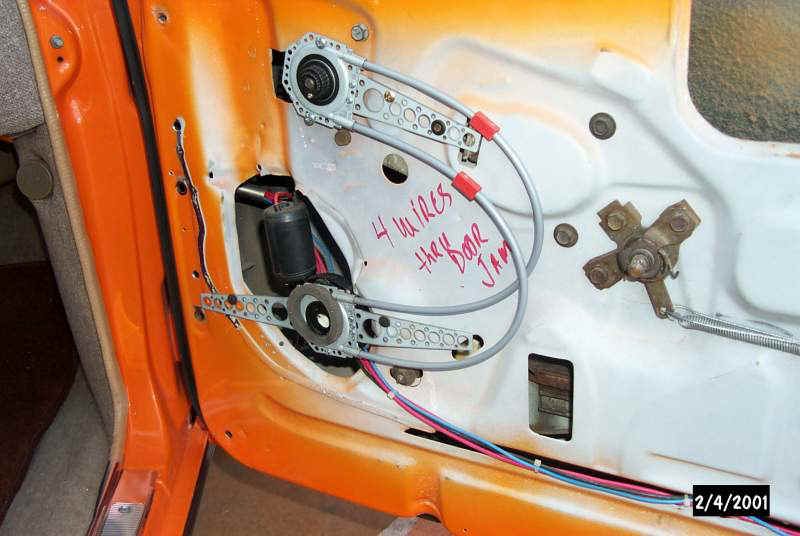 Spal electric window kit used on all 4 windows.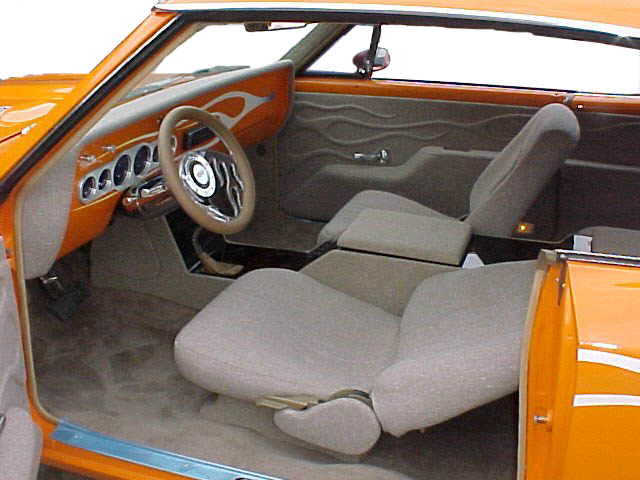 Bucket seats from a late mode Pontiac Grand Am were used for a couple of reasons,
both seats completely recline and the new full-length center console required a little narrower seat.
Also visible here is the Ididit tilt column and Weld Racing flamed steering wheel.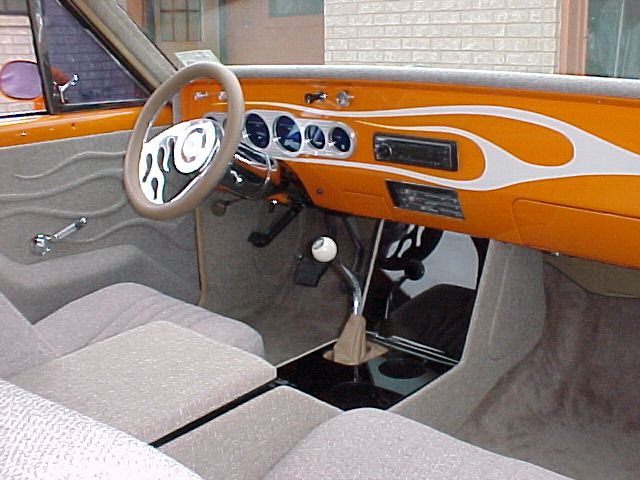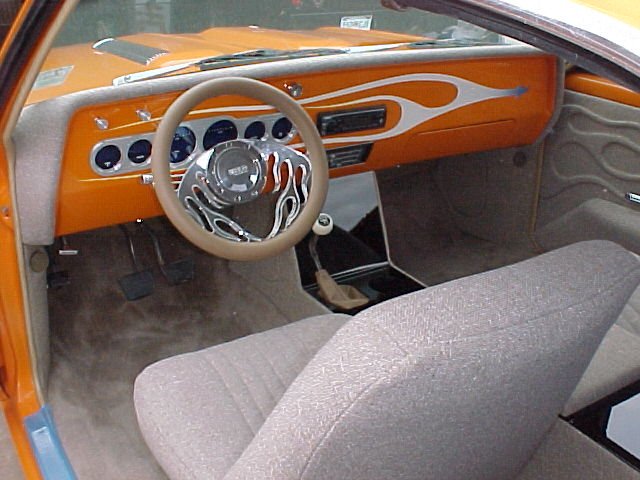 As originally built with radio in the dash and nothing but the Hurst Comp Plus 4-speed shifter on the console.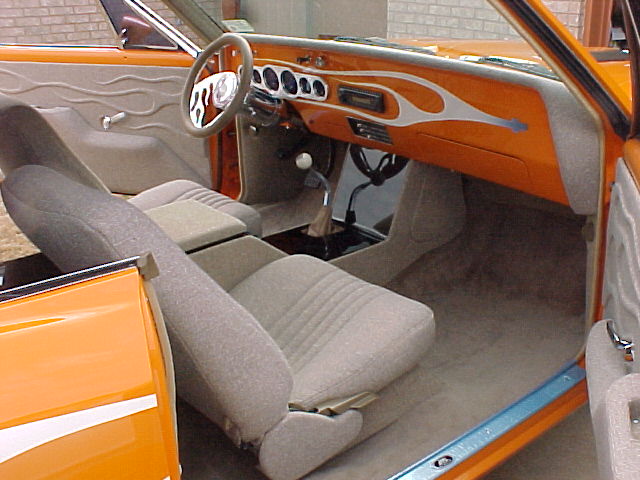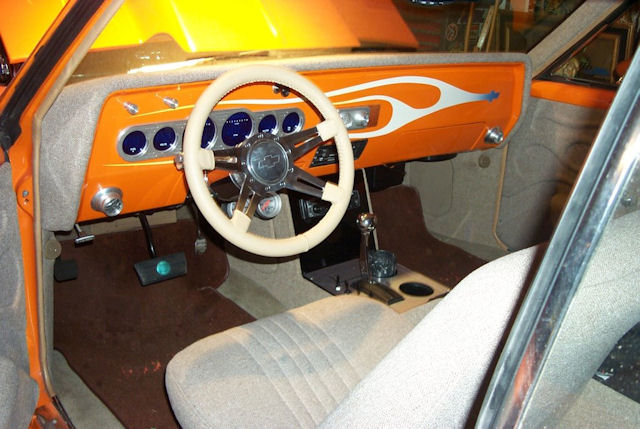 Note the kick panel vents were removed and speakers installed.
The little brown 'button' where the vent pulls used to be...now houses tweeter speakerss.
Muncie 4-speed was swapped for a 700R4, hence the new shifter and no clutch pedal.
Stereo head unit was also move from the dash to the console to make room for the Vintage Air vents.
Steering wheel was swapped to a Lecarra unit.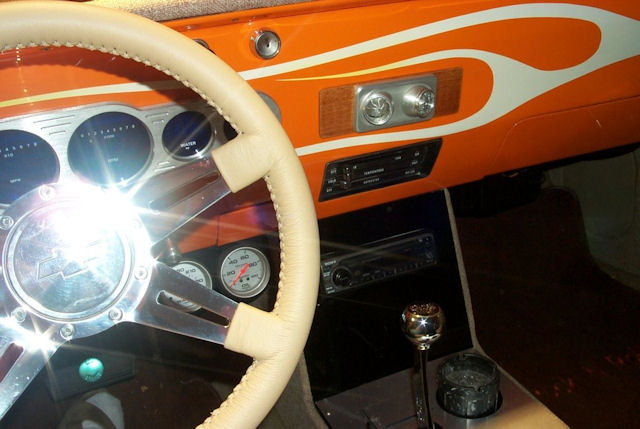 Addition of Vintage Air, 700R-4 w/B&M Quicksilver shifter, stereo head unit and various switches on the console.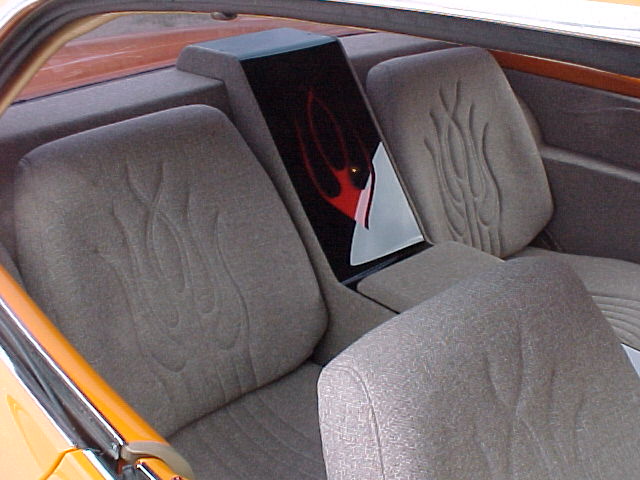 The bench style rear seat was also discarded in favor of another pair of Pontiac Grand Am seats.
The rear seats also folded forward to reveal one of the two stereo amps and the woofer.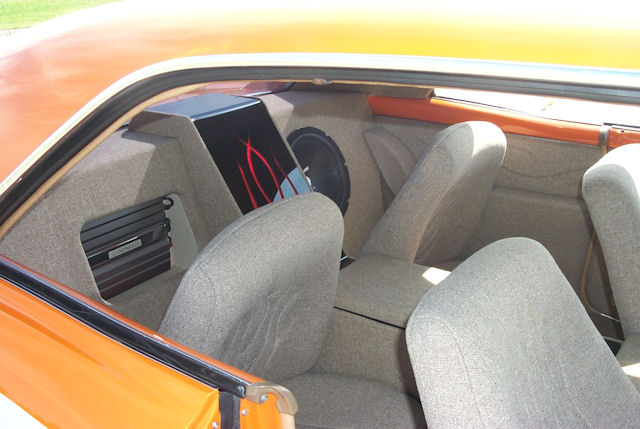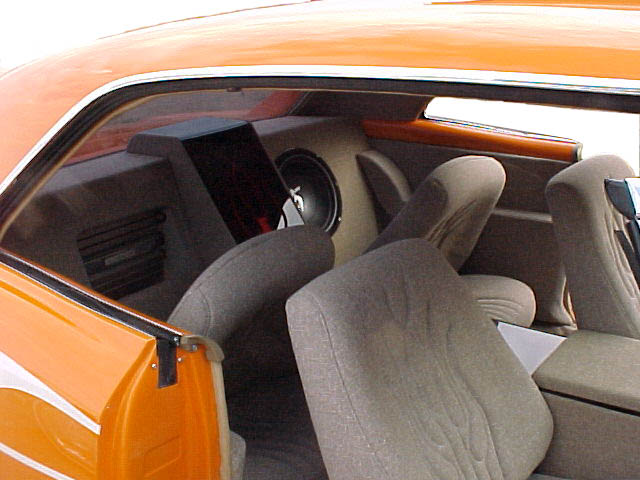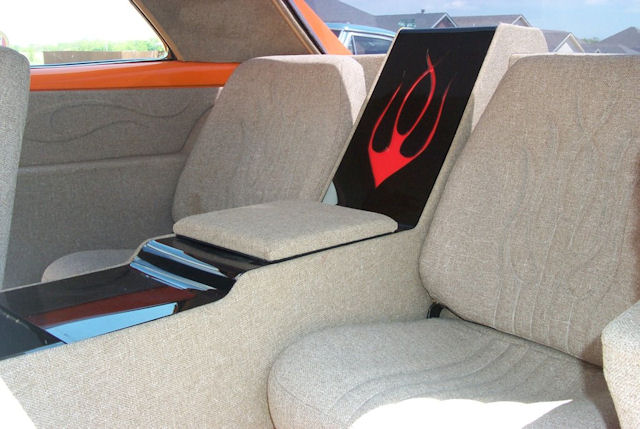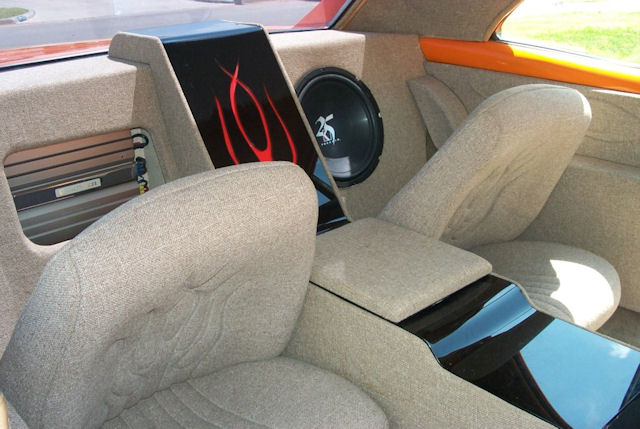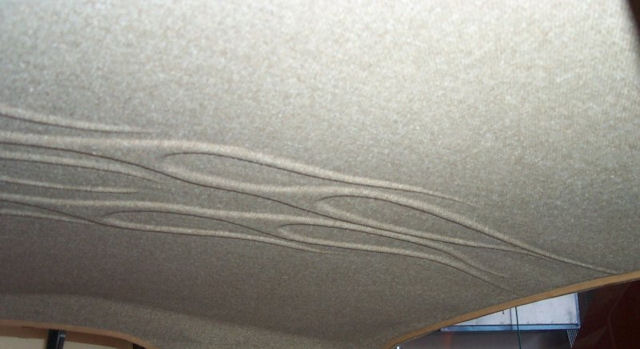 Flame theme carried over to the headliner...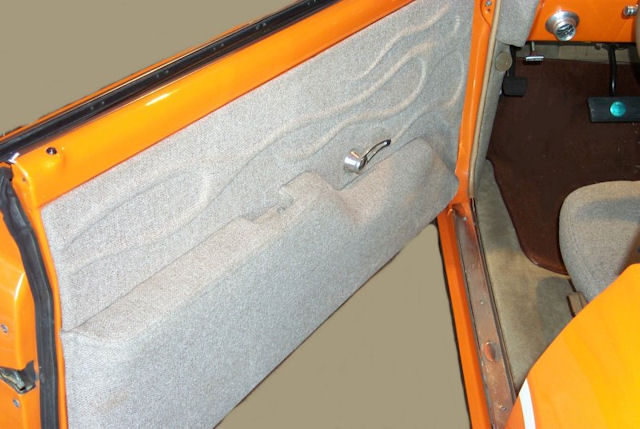 ...and door panels as well with custom sculpted arm rests.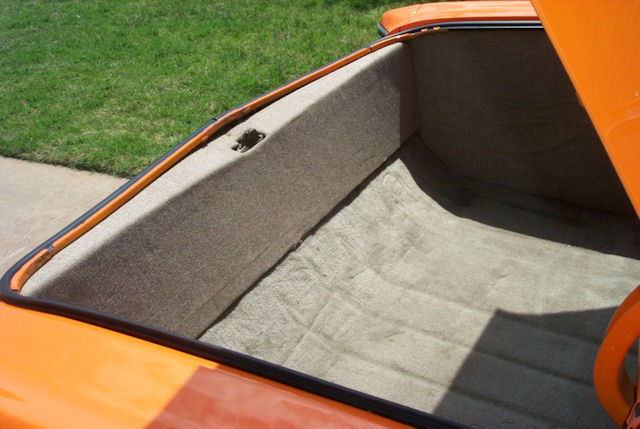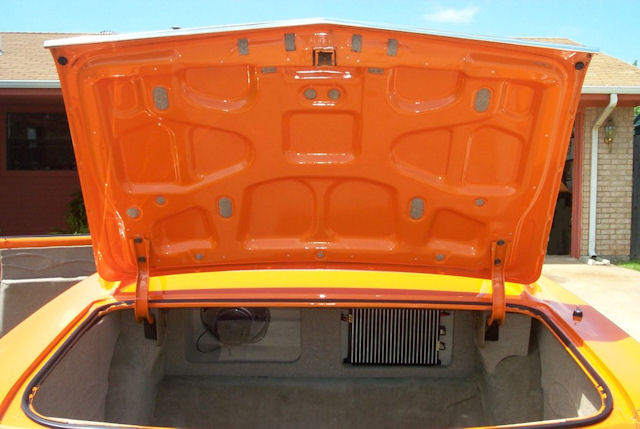 Trunk area is fully carpeted with panels for both side wells as well as the rear panel.
Also visible is one of the two amps and the woofer enclosed in a Plexiglas case.
At night the woofer case is also illuminated from the same lamp used to illuminate the flame cutout on the rear console.